Agrojutex – groundcover material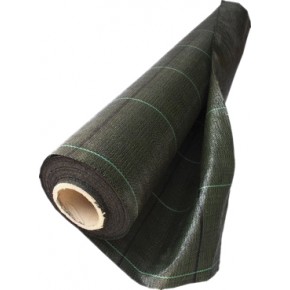 Agrojutex – groundcover material
Groundcover is a porous material woven from long-lasting polypropylene tapes suitable for using in green houses, open air for big producers as well as for small gardeners.
Packaging options: 076050 – 1,65 x 100 m, 076051 – 2,10 x 100 m
Types: The groundcovers are produce in three types 90g/m2, 100g/m2, and 130g/m2. Basic colour is black, prospectively black-green. Marking green tapes or squares are inweaved per 15cm. Standard widths are 105, 210, 330, 420 and 525cm, other widths in accordance customer requirements and production possibilities.
Applications: arrangement of public areas and highway slopes, cultivation of vegetables and fruits, garden and park architecture, pre-cultivation of decorative plants and threes, orchards, nurseries.