Hydrogel 25 kg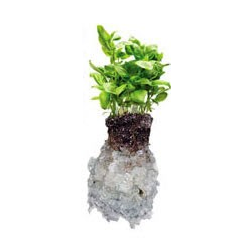 Hydrogel 25 kg
Hydrogel is an ecological biodegradable sorbent for potting soil that absorbs water and nutrients. Its main function is to absorb vital plant nutrition and water which it releases back to the potting soil as and when the plant demands it. Its expected life cycle is 7 – 9 years after which it starts to biodegrade.
Hydrogel's pH is neutral and therefore harmless to fauna or flora and satisfies the strict norms of the EU.
Tips for winter: Hydrogel protects root system against the frost. If used on trees it can prevent them from wilting or going dry.