ORGANICA N 25 kg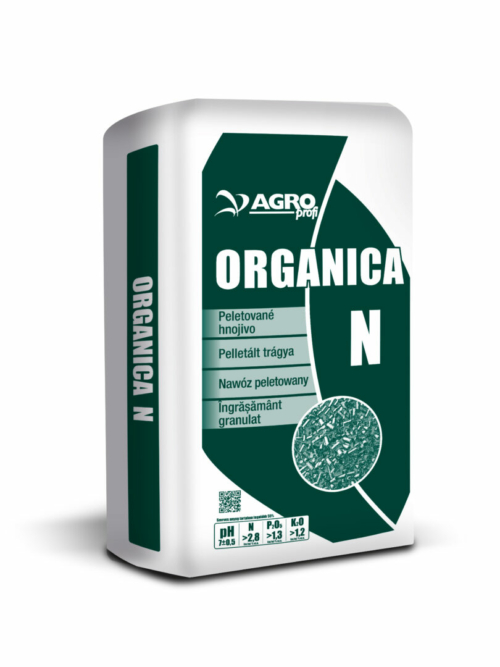 ORGANICA N 25 kg
The basic organic fertilizer ORGANICA 4-2,5-2,3 is used as a base fertilization for various crops. Apart from the important nutrients as nitrogen (N), phosphate (P2O5) and potash (K2O) the fertilizer contains a high percentage of organic matter and many essential trace elements such as Fe, Mn, B, Mo, Zn and Cu. The fertilizer is supplied in a pellets form.
This pelletized fertilizer for fruit trees, vegetables, ornamental and other plants and crops is made from poultry bedding, molasses and molasses residues. The fertilizer increases the sorption capacity and activity of soil by which it improves the soil structure. It does not contain any germinative weed seeds.
The basic fertilization before planting: 1 to 3 kg per 10 m2.
Additional fertilization once a month: 0,1 to 1 kg per 10 m2.