Sowing Substrate Trays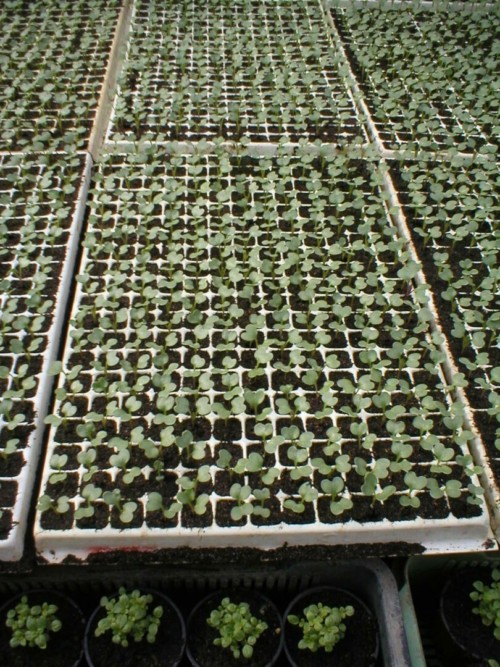 Sowing Substrate Trays
A substrate especially suitable for the precise sowing of cabbagetype vegetables into various cassettes and other boxes.
Packaging options: 070201 – loose, 073001 – big bale 3 m³, 00901A – pack size 70 l
Raw Materials: Top-quality kinds of white peatbark, top-quality kinds of black peatbark, washed & sorted quartz sand, fine crystalline NPK fertilizer with trace elements, magnesian limestone
Structure: Very fine, even. Particles up to 10 mm free of long fibres. Well water permeable.
Characteristics: Higher volume weight, structural stability, excellent capillary-to-non-capillary-void ratio, free of weed seed, free of pests or germs.